FAQs
How much does it cost?
It depends upon your with list, but as a guide, prices start from £350 for a DIY Hog Roast to serve 100 people. After that, the sky is the limit. You tell us the budget, we provide the solutions.
Give us a call to discuss your needs on 07974 108625
What delivery area do you cover?
Wiltshire and the edges of other counties – including Bristol, Bath, Frome, Hungerford, Tetbury, Cirencester, Swindon .........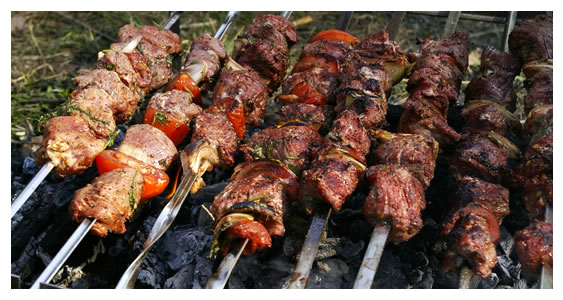 Can I cook it myself?
Definitely – it is easy to do, full cooking instructions are given and we are always only a telephone call away and happy to answer questions
How long does it take to cook a pig?
Between 5 ½ and 8 hours depending upon the size of the pig, a 100lb pig will cook in 5 ½ hours
How many people will a pig serve?
A 100lb pig will feed approximately 150 people if served pork in bread rolls, or 100 people with pork on plates with salads and extras
Where will my pig come from?
All our meats are source locally, pigs are barn reared and free to roam
What about vegetarian options?

We can provide vegetarian options on request once we know how many vegetarians you want to cater for
Will you deliver ?
Yes – at no extra charge
Will you collect?
Yes - at no extra charge.
Who cleans the roaster?
If you have a DIY Pig, it is your responsibility to return the roaster in the same condition in which it was delivered to you.
If you would like us to clean the roaster for you there is an additional charge of £50

If you have a pig cooked and carved by one of our chefs, we will clean the roaster.
What can go wrong?
If you don't follow the cooking instructions precisely you could end up with an undercooked or overcooked pig – we have years of experience in cooking pigs, so please follow the instructions
Can I cancel?
Up to 28 days before the event you can cancel at no charge, after that there is a charge of 50%
What about insurance?
We expect to collect the roaster in the same condition as it was when we delivered it. If you damage it you will need to pay for the repairs. We are insured with NCASS (Nationwide Caterers Association)

If you are cooking for a private party yourself, it is advisable to check your own insurance.
Area Coverage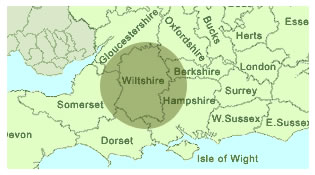 Please call 07974 108625 to arrange your pigroast.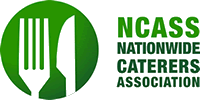 Copyright 2009 @ Wiltshire Pig Roast - All Rights Reserved